CHA Consulting, Inc. (CHA) is excited to announce it was awarded the Indy Chamber Monumental Award for Engineering for the $28.7 million 96th Street and Keystone Parkway Interchange and Corridor project, which replaced traffic lights at key intersections along 96th Street with more efficient and safer roundabouts. Indy Chamber's Monumental Awards celebrate the built environment in the nine-count Indianapolis region.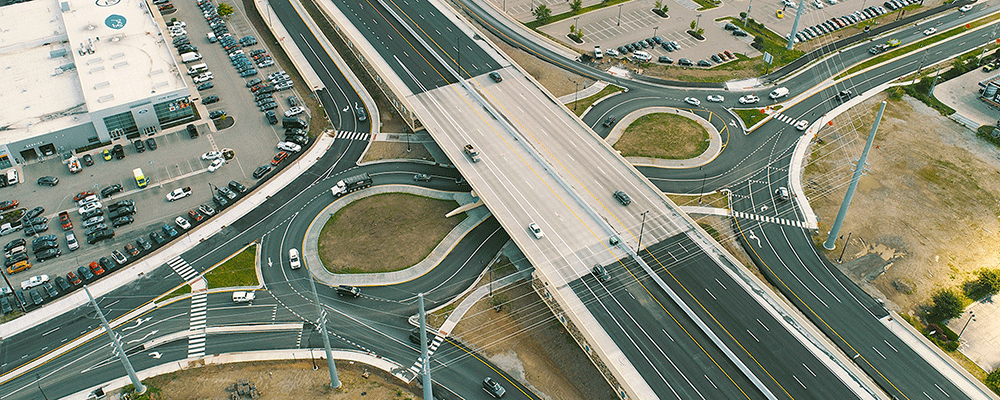 The 96th Street and Keystone Parkway Interchange has greatly reduced congestion and enhanced business access at one of the former worst intersections in Indiana. Realized through a creative use of funding and extensive public outreach, the new split-grade teardrop roundabout interchange provides travelers with a noticeably faster and safer commute.
Design facets included the split-grade interchange, a six-lane bridge on Keystone over 96th Street, a collector-distributor roadway between 96th Street and I-465, a teardrop roundabout at the interchange, two roundabouts on 96th Street, 96th Street widening, and three connector roadways to improve local roadway traffic flow.
Winners of the awards were celebrated at the 43rd annual Monumental Awards held on Wednesday, October 7th at Indianapolis' iconic outdoor theatre: Tibbs Drive-In.